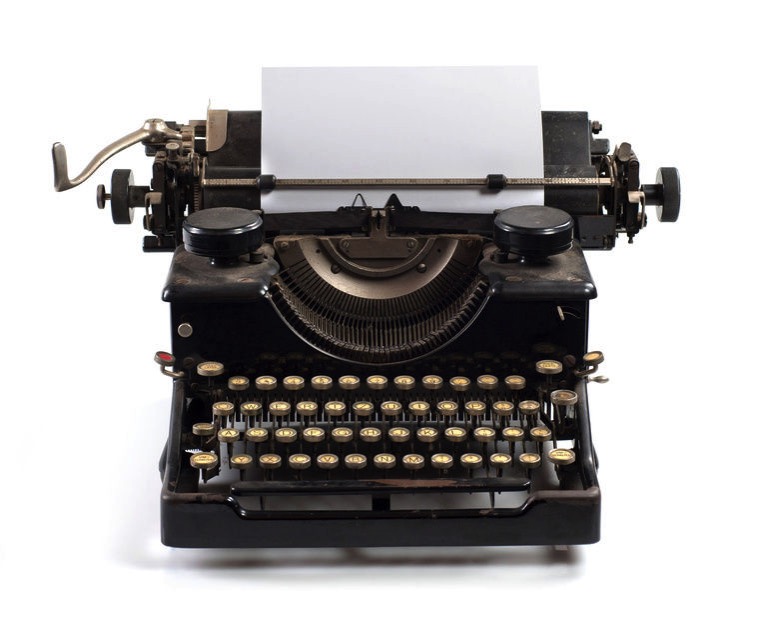 In September I started this new feature called "Featured Screenplay. The idea was/is to showcase some completed screenplays and tell you a bit about them. In September I gave you a glimpse into The Passion of the Geek and today I'm going to tell you a little bit about the screenplay I'm probably most proud of: Skyscraper1.
I still have the original Email I sent to Orlindo about what was then called: Untitled Whiteworms Animation Feature. April 7th 2007, that's a long time ago and the project took it's time but what I find most striking about that first email is the fact, that even though there are huge differences between my barebones email pitch and the finished product, there are certain things that are still part of the story. The setting, some of the characters and even some plot points are still visible today and even though the story evolved, the basic premise is still the same. It's about a bird who has to find its way (wings) and overcome many obstacles to realize who he truly is.
You can read more about the plot and the feedback we got for Skyscraper on the Official Whiteworms Site or in that post from January 2016. I don't want to talk about all that, I admit though, that getting great feedback from the Blacklist was one of the proudest moments of my "writing career". No, I want to talk about some of the lessons I learned.
The biggest realization was the importance of character arcs. Our protagonist had a journey and and arc all along but all the minor characters were just along for the ride. The script improved tenfold when we figured out how to make their journey more important and therefore more interesting for the audience.
It's no secret that the script is heavily influenced by Don Bluth and especially An American Tail. In the initial email, cats were actually the villains2. We turned them into fascist guinea pigs which turned out to be a great idea and a lot of fun to write. Especially Fluffy, the main villain turned into one of my favorite characters to write for. For some reason he just got this distinctive voice that mad him stand out.
But enough history lesson, your here to get a glimpse into the world of Skyscraper and without further ado, please enjoy my favorite scene, the introduction of Fluffy and his army of guinea pigs.
INT. THE GREAT HALL OF THE GUINEA PIGS – DAY
An underground cistern, part of the underground water system, but somehow forgotten a long time ago.
An underground city almost as breathtaking as the New York itself -- the home of the self-declared super-race of the underground -- GUINEA PIGS.
Thousands of guinea pigs are standing, side by side listening to their megalomaniacal leader, General FLUFFY. He is dressed in a very convincing looking uniform made out of trash.
Fluffy speaks from a large STAGE, behind him a giant picture of him made out of different pieces of paper.
FLUFFY
My friends, the day has come. Finally we will take our rightful place in this, our world. Too many of us have been replaced by those vicious cats and these cuddly dogs. Too long have we lived as outcasts, thrown away, flushed down. They treated us like rats. I say enough is enough. It is our birthright and we deserve nothing less than the full unconditional love of the humans.
(beat)
We have to fight for our rightful place as the prime pet. Who is with me?
Everybody CHEERS, in their high guinea pig voices.
ALL THE GUINEA PIGS
Oo-rah!
Fluffy smiles.
INT. THE SEWERS DEAD END – DAY
Scrap is captivated by the speech and doesn't realize that the cracks in the floor around him grow bigger.
INT. THE GREAT HALL OF THE GUINEA PIGS – DAY
General Fluffy is still speaking to his captivated audience.
The guinea pigs are so mesmerized that they don't notice the dust from the cracking ceiling.
FLUFFY
We have to prepare ourselves for a long and hard fight. Some of you will not make it but we will be victorious, it's us or them. It's about being flushed down or flushing them down.
(beat)
I wont be flushed down again, I say: FLUSH THEM DOWN!
ALL THE GUINEA PIGS
Oo-rah!
FLUFFY
So tonight we will leave our prison and show the humans how cute we really are.
(beat)
Cute faces!
ALL THE GUINEA PIGS
Oo-rah!
After the battle cry all the guinea pigs practice their CUTE FACES, the cutest facial expression ever. They look extremely cute but Fluffy "out-cutes" all of them.
But then, the ceiling breaks and Scrap falls into the middle of the hall.
Complete silence. Nobody moves, not even Scrap who is a bit dazed from the fall.
FLUFFY
Attack faces!!
Every guinea pig turns towards Scrap, this time with their mean and vicious but nevertheless cute ATTACK FACES.
Scrap looks terrified and very awkwardly he waves his wings.
SCRAP
Hi.
The guinea pigs take a step towards him.
Scrap SWALLOWS HARD and Fluffy CRACKS his knuckles.
FLUFFY
Hmm, what have we here?
The guinea pigs take one more step towards Scrap.
INT. THE GREAT HALL OF THE GUINEA PIGS – DAY
Fluffy stands on the stage, Scrap lies next to him, tied up and gagged.
FLUFFY
Look at him. This is the face of the enemy. He might not look like a threat now, but don't forget for a lot of families birds are the pet of choice these days.
Every guinea pig nods in approval.
FLUFFY
I can't hear you!
ALL THE GUINEA PIGS
Oo-rah!
But then -- Skip swings through the hall on an improvised rope and kicks Fluffy off the stage. The guinea pigs panic.
Complete chaos ensues. Skip quickly unties Scrap.
SCRAP
What are you doing here?
SKIP
What does it look like, I'm rescuing you.
SCRAP
And who's rescuing you?
He points at the approaching guinea pigs.
SKIP
If you don't want to be rescued I can leave you to them.
Fluffy climbs back on the stage, grins and takes a step towards them.
SCRAP
You know what you're doing? Right? You have a plan, right?
SKIP
Theoretically.
Fluffy and the other guinea pigs come closer and closer.
Skip jumps up and punches Fluffy hard and he falls off the stage into the crowd.
Skip grins.
Fluffy gets back on his feet and tries to stand up but before he can say anything he gets run over by a bunch of panicking guinea pigs.
Skip points at Fluffy.
SKIP
What's his problem?
SCRAP
He was flushed down a toilet.
SKIP
Okay, that explains a lot.
Fluffy stands up again, this time he manages to get hiss footing. He screams.
FLUFFY
ATTACK FACE!!
The guinea pigs stop panicking instantly. They display their "attack face" and look very menacing, as they walk towards the stage.
At first slowly, step by step -- then faster.
Skip throws Scrap a questioning look.
SCRAP
Attack face?
SKIP
Great, for a moment there I thought we were in trouble.
The guinea pigs charge at them. Skip and Scrap are outnumbered 10000 to 2.
SKIP
Let's do this!
The first over eager guinea pig reaches them and tries to punch Skip. Skip side steps the attacker, the guinea pig misses him, teeters and falls over.
A first wave of guinea pigs follows, focusing on Scrap.
He ducks. Their momentum is so strong that they fly over him and bounce back from the wall and almost hit Skip.
SKIP
Hey, I'm standing here!
One of them hits Skip but instead of knocking him over it bounces off of him and knocks about 10 other guinea pigs over. Skip CHUCKLES.
SCRAP
Sorry!
Skip is surprised and smiles.
SKIP
I'm beginning to like those little fellas.
The guinea pigs get back up and keep attacking in waves but our two heroes have no problem defending themselves against these two legged FUR-BALLS.
Guinea pigs fly through the air. One, then two, two with a perfect somersault. Four, perfectly choreographed... it looks like an air ballet.
Skip has a great time and his smile grows and grows and even Scrap is amused as he sees how the guinea pigs pile up.
Then -- on top of the pile -- Fluffy appears and he starts to roll down the hill with the intention to knock Skip and Scrap over.
He flies through the air -- Kung-Fu-Style -- heading for Scrap -- Scrap performs a roundhouse-kick and kicks Fluffy to the other end of the great hall.
Fluffy seems to stay in the air forever. In his face we can see equal parts of agony and embarrassment.
Finally he reaches the other end of the hall and hits the wall next to a VALVE.
SCRAP
Did you see that?
SKIP
Not bad, bonus points for punching General furball.
Skip sends another guinea pig flying through the room with a somersault kick and smiles at Scrap.
SKIP
But look what I got!
Scrap smiles.
But then -- a strange NOISE. Scrap gives Skip a questioning look.
The noise gets louder. The guinea pigs stop fighting, they pause, then they panic.
SKIP
What's going on guys? Already tired?
Far in the distance Fluffy is back on his feet and LAUGHS DIABOLICALLY, his hands on the valve.
FLUFFY
EMERGENCY FLUSH CONDITION DELTA!
The guinea pigs look at each other. A SKINNY GUINEA PIG looks concerned and SQUEALS.
SKINNY GUINEA PIG
(subtitled)
Please let it be freshwater! Please!
Behind him a huge wave of stinking sewage gushes into the hall.
SKINNY GUINEA PIG
(subtitled)
Oh $#!t!!!
The guinea pigs claw themselves to the ground and hold hands.
The Great Hall gets filled almost instantly and the "net" of guinea pigs starts to float.
The wave reaches Scrap and Skip and knocks them over.
Scrap struggles in the water, but he manages to stay afloat.
Skip struggles even more and gets pulled down by the current.
Scrap tries to dive back to help him but the current is too strong. He tries to reach Skip.
Skip looks at his brother.
POV SKIP
For a moment Skip sees Holly being grabbed by a vicious harrier.
Skip hesitates. He looks afraid.
Scrap keeps reaching out. Skip finally reaches out as well but too late. They are too far apart.
Skip moves his lips but they are both underwater so Scrap can't hear what Skip says.
A second wave reaches Scrap and he gets flushed away. He knocks his head on the ceiling and BLACKS OUT.
That scene gets me every time, I hope you feel the same.
That's the official title treatment. ↩
I initially picked cats because I kinda hate cats. So I wasn't ripping off An American Tail completely but then again, I'm pretty sure I hate cats because of An American Tail, it was the first movie I saw in theaters after all. ↩